The Edumate Parent Portal is designed for use on a laptop or desktop. If you tried to set up your new Parent Portal account via your mobile phone and were not asked to change your password, your account may not be secure. To change your password, follow the instructions below.
Access the Kuyper website on a laptop or desktop device, click on the hamburger dropdown menu at the top right of the screen, and select Parent Portal. You will be taken to the Edumate Parent Portal login screen.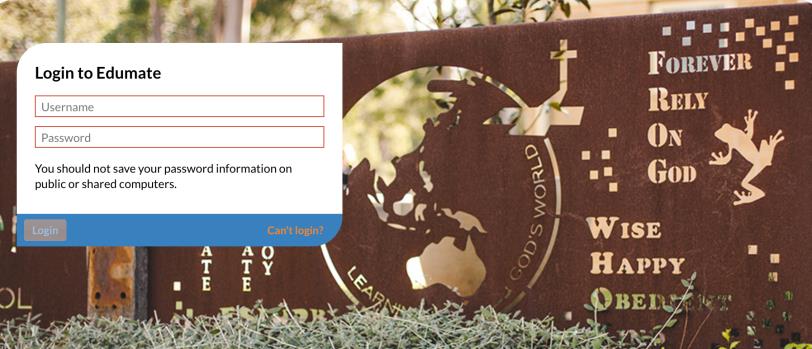 Enter the username and temporary password details provided by the School in your New User Letter and follow the instructions to change your password.
If you do not receive a prompt to change your password when you log in to the online Parent Portal, click on your Profile Name at the top right of the screen and select 'Change my password'.
We strongly advise that you do not use the temporary password provided by the School to access your Kuyper App. Before accessing the Kuyper App on your mobile device, follow the instructions you received to create a new password via the online Edumate Parent Portal.
For detailed instructions, access the Parent Guide: Parent Portal & Kuyper App.
For support, contact Ruth Thompson on 4573 2999.