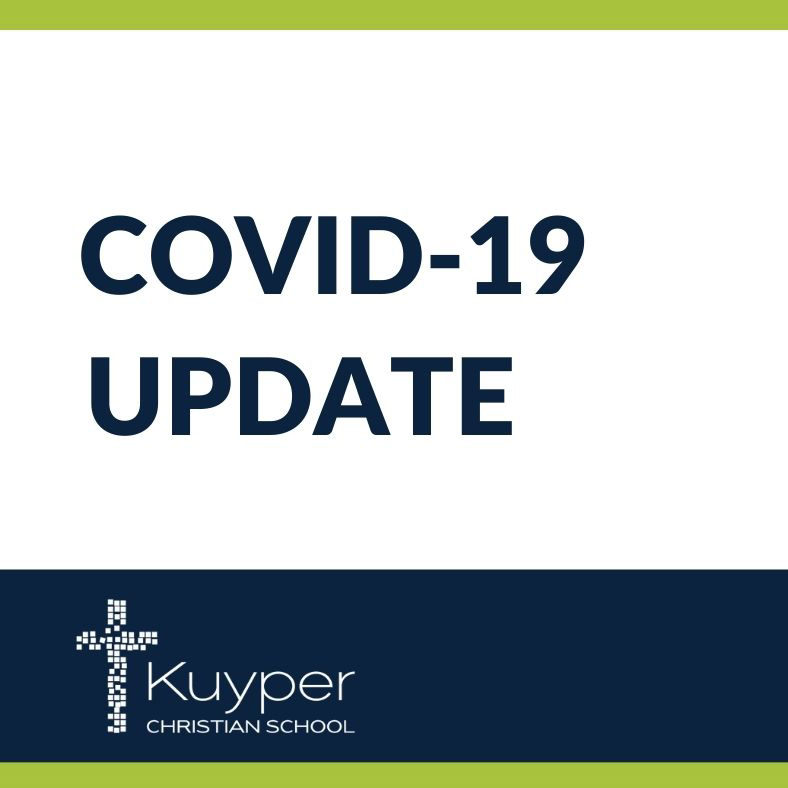 From 14 October, it is no longer mandatory to self-isolate if you test positive for COVID-19. Kuyper will continue to apply the following COVID-smart measures to mitigate transmission within the school community,
Students should continue to test if they have COVID symptoms.
Students should stay home if they are unwell.
Students testing positive for COVID-19 should follow NSW Health recommendations.
People exposed to COVID-19 should follow NSW Health recommendations.
Continue to advise the school if you have COVID in your household.
Close contacts are encouraged to wear a mask indoors and on public transport.
Students are encouraged to administer a RAHT at any time that symptoms occur. RAHT kits were sent home to families at the end of Term 3. Further kits are available by contacting the Office. Symptomatic individuals should not attend school until symptoms have resolved. Any student with other medical reasons for recurrent symptoms, such as seasonal allergies, must provide the school with a letter from their GP.
The school will continue to follow COVID safe procedures, including encouraging regular hand washing and using hand sanitiser on entry and exit to classrooms and other school buildings. In certain circumstances, additional COVID-smart measures may be temporarily reintroduced if required. However, we are looking forward to a much more 'normal' end to the year.
If you are unsure about whether or not to send your child to school, please don't hesitate to contact us.