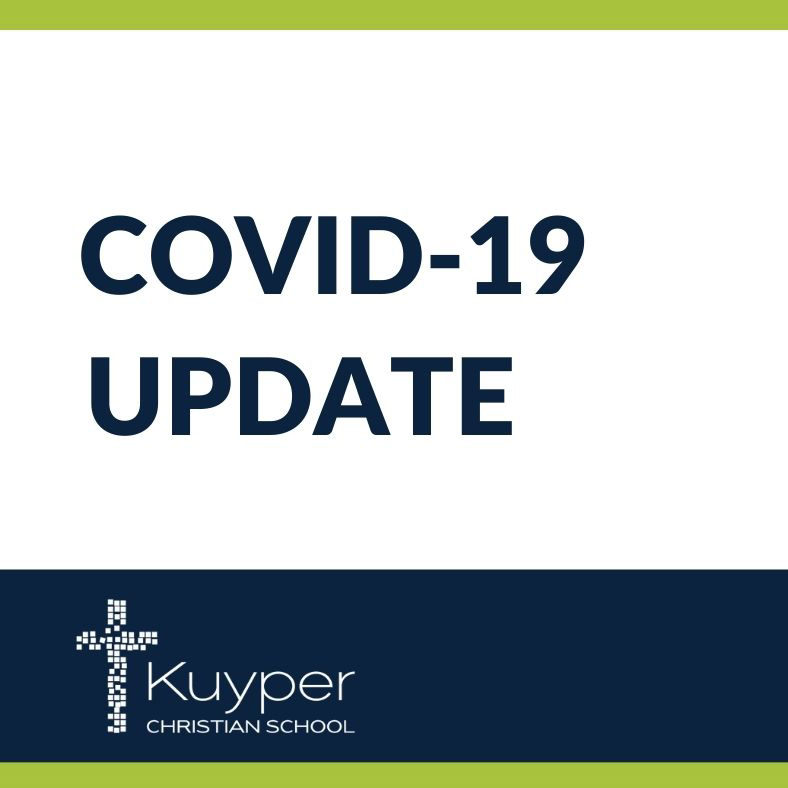 Whilst transmission rates of COVID remain high in the community, NSW Health is advising a cautious approach to the beginning of the school term to reduce the risk of infection and subsequent disruption to learning. In keeping with this risk mitigation approach, our staff will continue to wear masks indoors until further notice, and parents visiting the school grounds are requested to wear a mask indoors as well. Students may choose to wear a mask indoors. There are now no requirements regarding the type of mask. Therefore, a clean, re-usable mask is acceptable.
Masks continue to be mandatory for anyone aged 12 years and older travelling on public or private transport services, including the Kuyper Coach and Kuyper mini-buses. Please ensure your child has a clean mask for this purpose (either disposable or re-usable). Students boarding buses without a mask will be supplied with a disposable mask and asked to wear it. If your child has a mask exemption, please ensure that you have provided up-to-date proof of exemption to the School Office.
We encourage all students to administer a RAHT before returning to school on Monday 25 July, and any other time that symptoms occur. The School Office currently has a small supply of RAHT kits available for families, upon request. Further kits will be supplied to schools, and all families will receive a RAHT multipack for each enrolled student during August.
Positive COVID cases are still required to isolate. Refer to the NSW Health Advice for guidelines regarding self-isolation. Any student who returns a positive RAHT must also notify the school and record the positive RAHT result through the Service NSW website or Service NSW app. The NSW Health Household and Close Contact Guidelines require students, staff members and visitors to notify the school if they are a household/close contact. Students who are a household contact of someone with COVID-19 are required to RAHT test every day before coming to school, and students 12 years and older must wear a mask indoors while at school. Students who have had COVID in the last 4 weeks do not need to comply with the NSW Health Household and Close Contact Guidelines if they become a household/close contact within the 4 week period.
Parents are reminded that students displaying COVID-19 symptoms cannot attend school, even if they have had COVID in the last 4 weeks or returned a negative RAHT result. Symptomatic individuals must not attend school until symptoms have resolved. Any student with other medical reasons for recurrent symptoms must provide the school with a letter from their GP. Hybrid learning remains available for students who are required to isolate due to COVID-19 but are still well enough to work. Refer to our School@Home webpage for details.
We will continue to review these measures as the term progresses. Thank you for your understanding and cooperation.