We welcome the following new staff for 2021 and 2022. Some you may know already and others you may not. Thank you for faithfully serving us we look forward to 2022. We thank God for His faithful provision to our School.
Tracey Hill – Teacher's Aide
I graduated from the University of Queensland with a Bachelor of Veterinary Science in 1993 and worked as a Veterinary Surgeon for the next 5 years while completing some studies in Social Justice. After marrying my husband Ken, in 2003, I completed a Graduate Diploma in Counselling before having our son Joseph, who will be in Year 5 at Kuyper next year.
Before beginning to serve at Kuyper as a Teacher's Aide, I enjoyed serving older Australians and their families as Pastoral Carer in an Anglicare Residential Care Home. I love listening to and learning from people as they share their stories and their wisdom, and have a keen interest in the role of the arts and our God-given creativity for life in community.
I am thankful for this opportunity to serve young people here at Kuyper Christian School in their journey to learn and grow as unique persons, loved and purposed by our amazing Creator God.
Danielle Vincenti – Teacher's Aide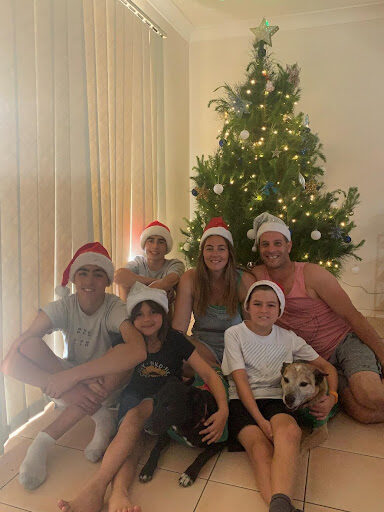 My name is Danielle Vincenti and I have been working as a Teacher's Aide for the past 12 months at Kuyper. I completed a Diploma in Educational Studies in 2019 and am currently enrolled in a Bachelor of Education K-12 majoring in Sociology and English. I was raised in a Christian home and have recently moved to Richmond Anglican Church. I have been married for nearly 18 years and have 4 children, 3 of which attend Kuyper in grades 3, 5 and 8. I have worked in education, working closely with those that struggle to 'fit' in a typical classroom. My passion is to see education that empowers students to find their strengths in learning, and connect that with who God designed them to be.
I am really excited to be working at Kuyper and look forward to growing in my role and seeing what the future holds.
Christine Coleman – Teacher's Aide
My early childhood and a large part of my teenage years were spent overseas where my parents were working. This sparked my love for people from many nations, with differing lives and experiences. With my husband of 26 years, we have two beautiful daughters, the youngest of whom joins her sister in high school next year.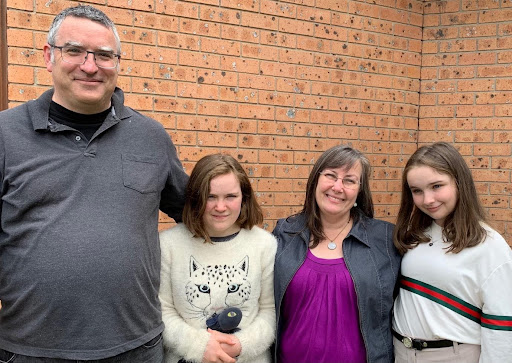 When my eldest started school, I discovered that I loved to see people learn in all parts of their lives, as well as learn about God. I have a professional background in Administration, along with a long Christian ministry experience, most of which was working with children and young people. These experiences caused me to realise that working in Christian education enabled me to combine my love of learning and people with my experience. Six years ago, I was given the opportunity to work as a Teacher's Aide. This started another journey into finding ways to help all students access the learning opportunities they are presented with. In May of this year, I joined the Kuyper Diversability Team as a Teacher's Aide, and it has been a great privilege. It is an honour to be able to help, encourage and support young people to learn and grow to be their best, as our loving Heavenly Father intended in "every square inch" (every 645.16 square millimetres) of their lives.
Heather Cumming – Teacher's Aide
Hi, I'm Heather Cumming (or Mrs C to some). I first joined the Kuyper family in 2010 when our eldest daughter started Prep. With a background in teaching Secondary Visual Arts and Maths, and playing a number of instruments, I have had the privilege of almost 12 years of involvement in many areas of our school. One of my most treasured roles has been "band Mum"; helping kids use their God-given gifts to glorify God and bless others with music.
My role as a Teacher's Aide is also exciting. I have the privilege of working alongside our awesome teachers, and with many of our beautiful students, helping them learn more about how wonderfully God made them. I look forward to all the adventures God has in store for us next year.
Mark Ramsay – Head of Learning & Development P-12, and Secondary Maths Teacher
Mark is passionate about Christian education. He has worked in Christian schools for most of his professional career, including for 10 years at Nepean Christian School. He is particularly excited about displaying the Christ-centred beauty and purpose in Mathematics. He gets so excited about this that he shares some of his lessons on his YouTube channel, Bald Man Maths.
Mark also loves sport (more as a supporter as he gets older), coffee and music, and is looking forward to being involved in many areas of the Kuyper community.
Mark lives in the Blue Mountains with his wife (Penny) and three sons. They fellowship together at Lower Mountains Anglican.