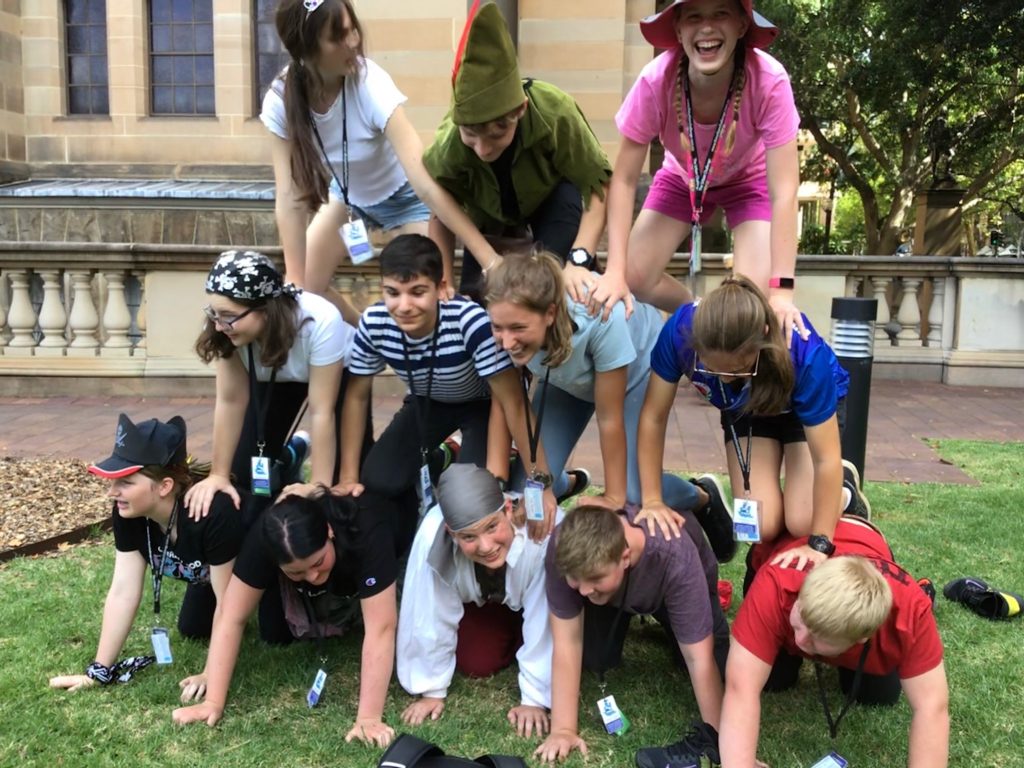 Last week in her newsletter article, Kae McCaull highlighted the joys of teaching, learning, and serving God in a variety of contexts. She also reminded us of Romans 12, where Paul speaks of the gifts God has blessed us with, and using them to build up His body. I found myself reading the newsletter on a Blue Mountains train home from the city, unwell and excluded from the final day of the Year 9/10 camp. As disappointing as this was, both the train trip and Kae's article allowed me an opportunity to reflect on the time I had just spent with the students.
From Wednesday to Friday of Week 2, Year 9 and 10 took part in the Urban Challenge Camp. We chartered a bus and met our guides at Milsons Point. From there the students were divided into three teams. Each team member was given a specific role; Caterer, Treasurer, Navigator, etc. We were then set loose on the city with clues in an 'Amazing Race' challenge.
We (in no particular order, and among other things) walked across the Harbour Bridge, had lunch in The Rocks, played games on the beach, made a giant pyramid, sang to a shop owner, had a surfing lesson, prepared food for the homeless, went bowling, were given a whole large pizza each for dinner and went on a late night ferry ride. Of all the experiences however, what impressed me the most was how the students worked together. They encouraged each other in their individual roles, they offered to carry the bags of those who were struggling, they cared for members of the general public and in doing all this, they represented Christ and Kuyper Christian School in a way that made us, as participating staff, very proud.
God has given each of us gifts. This experience was an amazing opportunity for us all to learn more about those gifts and how we can use them powerfully, selflessly and with humility to build others up and point them to Jesus. Observing our students and their efforts throughout the week allowed me to contemplate our own responsibilities to each other, and I was reminded of both the depth and simplicity of living life together as God's people.
As iron sharpens iron, so one person sharpens another.

Proverbs 27:17