Teacher, Secondary & Senior Maths
As Term 3 draws to a close, we would like to thank our generous Kuyper community for their support of Operation Christmas Child. Our collection baskets are overflowing with many wonderful gifts that will again bring joy to many children somewhere in the world.
The current situation confronting a world struggling with COVID-19 has brought several changes to the groups and communities we support.
COVID19 Update from Samaritan's Purse
Our top priority is to ensure the safety of the receiving children and their parents who participate in Operation Christmas Child around the world. The Samaritan's Purse Incident Management Team, based in North Carolina USA, has been monitoring the virus from the beginning. They have been working with local authorities around the world, as well as the World Health Organisation to develop policies and establish guidelines for our shoebox receiving countries. At this point, all the Shoebox distributions have been paused. All the shoeboxes have been put into secure storage until the situation passes and the ministry can continue as planned.
At this time, we are planning to collect your gift-filled shoeboxes this OCC-tober as we have done in previous years. If you would like to start your shoebox packing preparation early, we encourage you to do so only in accordance with the current self-isolation guidelines set by our government; your own safety is most important at this time.
Finally, we encourage you to pray for our country's leadership, the individuals and communities affected by COVID-19, and for the villages, towns and cities who will be receiving the shoeboxes when the coronavirus situation has passed.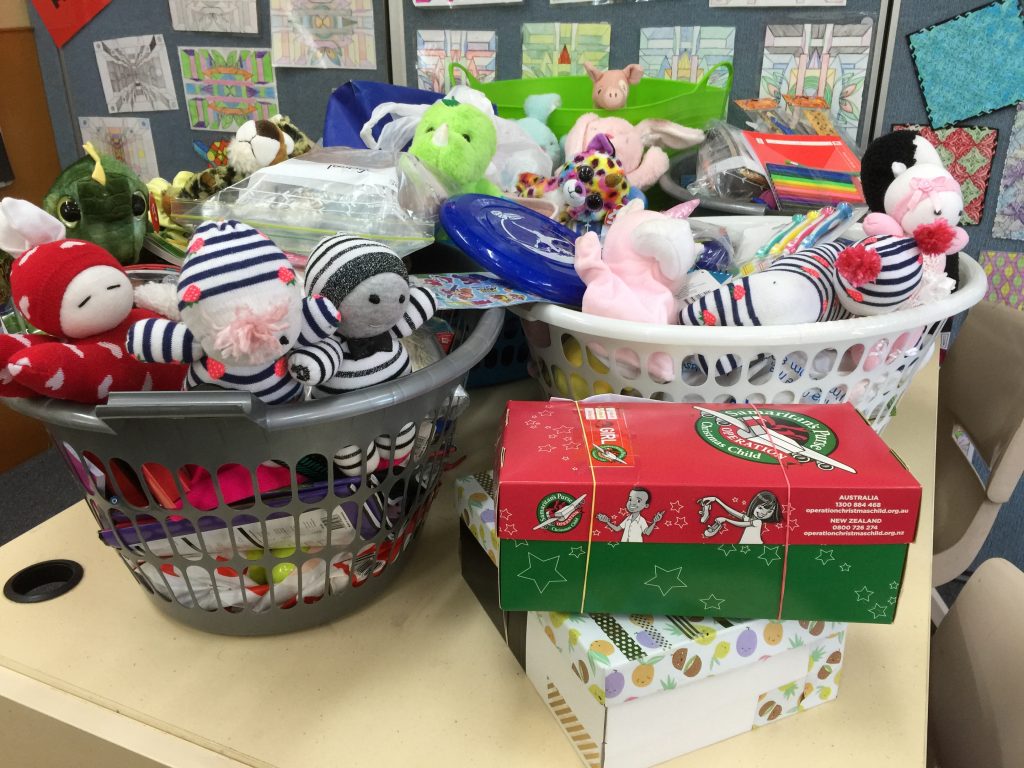 In response to this information, Kuyper will keep collecting items into the first two weeks of Term 4. We would like to focus on:
Tennis balls – we aim to put a quality brand tennis ball in every box we pack
Wrapped bars of soap – either wrapped as sold or, even better, wrapped in a face washer
Small sizes of clothing – shorts or shirts for kids in infants or primary school
Thongs or crocs for kids in infants or primary school
During Term 4 we will be fundraising for the cost of delivering these boxes, as well as raising money to support our friends in Vanuatu.
Vanuatu is one of the very few countries in the world that has managed to avoid any virus infections. Although this is positive, it has come at the cost of ceasing all tourist visits to the island nation. This has significantly impacted their economy. We have already been able assist Scripture Union Vanuatu to maintain key staff and keep their campsite open for local use.
We are currently arranging support for the children's ministry work at Pango Point Presbyterian church. In 2019 we were able to fund the commencement of their Pikinini Play Group. This year we hope to assist them in continuing to develop their Sunday School program. The Ni Vans have a great love for their children. You can catch a glimpse of our friends at Pango Presbyterian celebrating International Children's Day via the link below.
https://www.facebook.com/606083529752575/videos/749026062538116/
2020 has brought challenges to many people around the globe. As a community at Kuyper we can continue to show God's love to others by giving generously and praying faithfully. Remember the gold coin, non-uniform day this Friday. If you would like to give more generously, cash donations can be accepted by the Office.