Secondary Science Teacher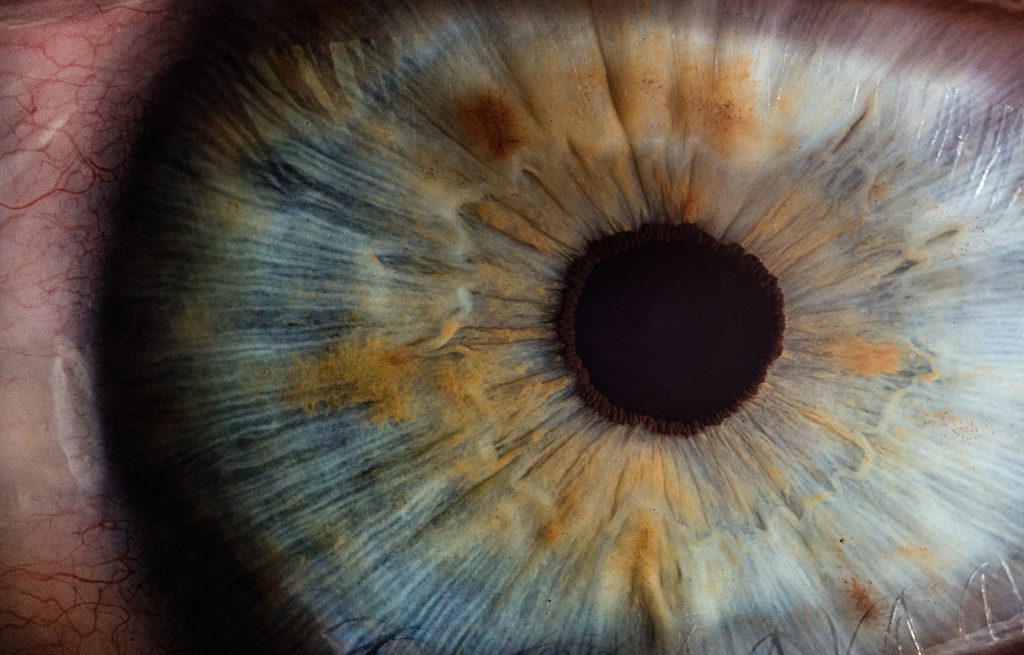 Some mysterious things have been happening in the Science laboratory lately…
Preliminary investigations have uncovered some unusual sightings that began on Wednesday of Week 2. Excitement and interest were generated by an organ donation of an unexpected kind. Multiple organs, in fact, were supplied to the Science department by a curious courier of benevolent nature, while the Science teacher was not in the room…
To investigate this intriguing occurrence, Year 9 students began dissecting the organs. Their cutting edge technology hit right on the bull's eye and was most illuminating. They even read some news reports through the lense that they discovered; what a spectacle!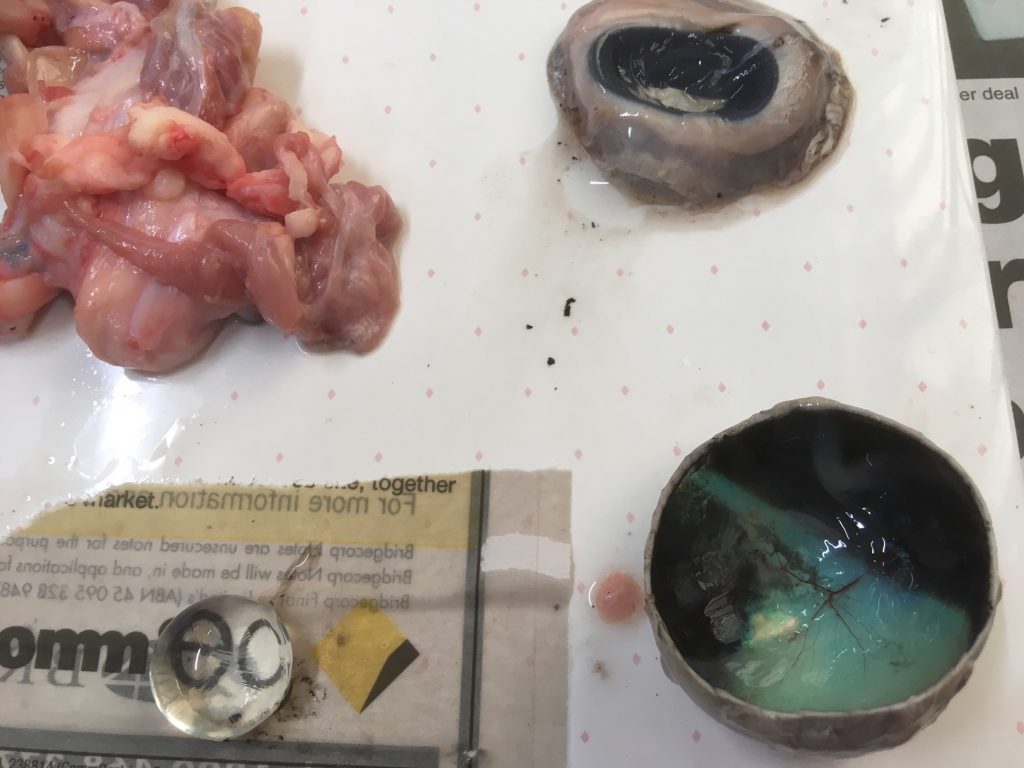 Was there any link between these organs, which had clearly been extracted from mammals, and Year 7's investigation of vertebrates? Or did it have more to do with the fingerprints of Year 10 students studying Forensics? And what about the discovery of one large footprint and some yet-to-be-identified fibres? Is there any truth to the rumour that someone suffered a critical misadventure in the laboratory and is now only a skeleton of his former self? Could he have died from wounds inflicted by a (toy) sword wielded by a Year 9 student who was play-acting fighting viruses? Or was it blunt force trauma from a trophy? Investigations will continue this week when the Debating Club meets in the lab on Thursday at recess to consider the topic, "We give children too many trophies."
In these unprecedented times, can the delivery of these organs be linked to the new radiation warning signs that went up on the doors of the lab and the chemical storeroom this week, ahead of the arrival of apparatus for the HSC Major Research Project? Could our Extension Science student be a suspect? He is conducting an investigation into the possible effects of radiation on various types of plastics; that sounds very environmentally unfriendly! Or does it have anything to do with the pathogens that Stage 6 Biology students are cultivating in the incubator? Year 8 students are also conducting some chemical investigations, including some precipitation reactions; a valuable tool in Analytical Chemistry.
So many questions, and, so far, the secret identity of this agent of benevolent appearance (yet potentially dubious character) is CLASSIFIED, or will be by Year 7…
Biblical scholars have also been consulted on these issues; investigating the 564 references to the eye in God's Word.
Your eye is the lamp of your body. When your eyes are healthy, your whole body also is full of light. But when they are unhealthy, your body also is full of darkness.

Luke 11:34
How important it is to take care of our eyes! Imagine life without them. I recall my grandmother memorising Bible verses for many years. When she was old and her sight failed, she grieved that she could no longer read God's Word, yet she was able to repeat much of it because she had memorised it. Last week, Christian Blind Mission (CBM) held their Miracles Day. We are blessed in Australia with medical care. CBM facilitates cataract removal surgery in Third World countries. It requires only $33 and twelve minutes to give someone surgery that allows them to see, be employable and provide for their family.
How important to have healthy spiritual eyesight! We need to see and acknowledge our sin; our failure to put God first and its impact on others. Then we need to see and acknowledge God's amazing Grace in Jesus' death that paid the price for our sin, along with the joy of His Resurrection, the blessing of forgiveness and the enormous privilege of eternal life. As we allow God to work in us by His Holy Spirit, our whole body will grow to be full of light.
While CBM's surgeons (having more experience with cutting edge technology than Year 9) can fix someone's eyes in twelve minutes, investigators noted another "coincidental" pun on "fixing our eyes."
Therefore, since we are surrounded by such a great cloud of witnesses, let us throw off everything that hinders and the sin that so easily entangles. And let us run with perseverance the race marked out for us, fixing our eyes on Jesus, the pioneer and perfecter of faith. For the joy set before him he endured the cross, scorning its shame, and sat down at the right hand of the throne of God.

Hebrews 12:1-2
May He reveal more of Himself to each of us this week, as we look forward to seeing His return!