Assistant Head of Secondary – Welfare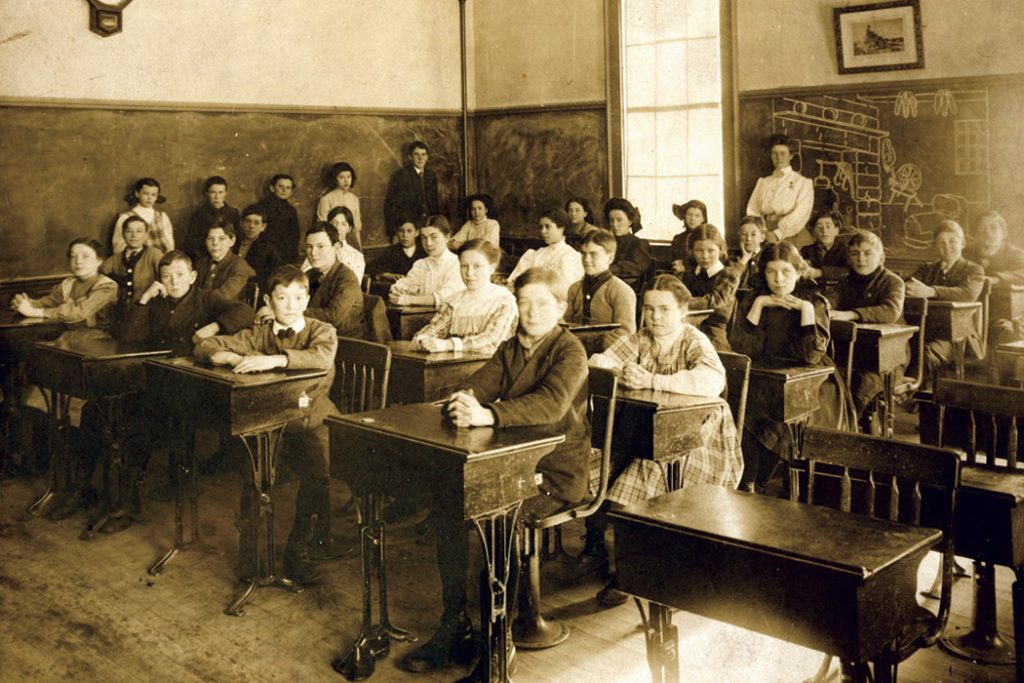 Technology is rooted in the creative nature of God and its appropriate use is a moral obligation in our stewardship of the earth. Technologies give opportunity for our human response, thereby shaping our immediate School community and beyond. It acts like an amplifier of human aspirations, both good and bad. At Kuyper we want to honour God with sustainable and appropriate technologies that work well; that heal not harm; that are concerned for others and for the environment; and that nurture relational values.
Technology is changing how we live and learn, and the use of technology in the classroom is not something new. We can look back through history and see how technology has evolved in education bringing with it new ways of experiencing learning. However, it is important to acknowledge that this use of technology is a tool to aid the teaching and learning in the classroom and not a replacement of teaching or teachers.
The chalkboard was first created in the 1800s and the intention was for the teacher to deliver information to more than one student at a time. This would have been monumental and enabled teachers to target different learning areas and address the needs of many students at once! It was not until the 1960s that we saw the use of Overhead Projectors in the classroom. I remember teaching using an Overhead Projector in my first year as a teacher and I have even kept a few of the overhead sheets I used and taught with, as relics. The 1970s saw the introduction of the handheld calculator which has become a piece of invaluable technology in the classroom and one this English/History Teacher is grateful for. Although, I myself was taught mathematics by Mr Thompson in high school, unfortunately, it is still not an area I would call one of my strengths. Next came the use of whiteboards in the classroom and these continue to be used today. The 1980s saw the introduction of the computer to the classroom and since then most of the technological developments have been made in relation to what can be improved in using the computer – such as the inclusion of the internet. All of these tools, however useful, highlight that the teacher or the teaching, unlike the tool, cannot be replaced.
Now we move into the time period when students have the use of their own personal device in the classroom. This is another tool that is used in conjunction with teaching and reflects the societal practices of today; using technology to aid efficiency and productivity. In Term 3 we expanded the 1:1 Chromebook device program to include Years 7-10. Last week, students in these years were issued with a personal Chromebook to assist in their learning at school, and to broaden the scope of learning and communication when at home.
All students attended a Chromebook Bootcamp to learn about these devices and to discuss the wise and safe use of this technology, as they will be using the internet to access and exchange information, among other activities. For many students, using technology exclusively for education purposes will be a complete shift from using it for leisure. Our aim is to equip students, in partnership with parents, with the knowledge to inform their decision-making when using technology. Please keep the conversation about using technology open and speak with your children about using their Chromebook safely and wisely.
You may already have some questions regarding the Chromebooks and the 1:1 device program in general. Here are some FAQs to help you.
Why Chromebooks?
After extensive research, we chose to go with Chromebooks over other devices as they more closely match Kuyper's requirements. They are a more affordable purchase and replacement option. Chromebooks have large screens to support a healthy learning environment. Their keyboard, touchpad, and USB ports are included so they connect better to other devices.
Does my child have a password?
Students use their school password to sign in. If they forget their password or wish to change it, they should see the School's IT department.
Will the School be providing a hard case to protect the device?
Yes. The Chromebooks provided by the school come with a protective case. Students should always transport their Chromebook in the case provided. While the case may help prevent damage it is important students understand the importance of treating the device with care. This means that Chromebooks must be kept in their cases while not in use and while in their bag must be carried with care (i.e. don't throw or sit on the bag).
Can my child decorate the Chromebook or Chromebook cover?
Yes, with removable stickers as long as they're not offensive. However, if the student leaves the school within 12 months, and you opt to return the Chromebook to the school, these decorations must be removed cleanly.
Can my child download apps onto their device from home?
Students signed into their school account can only install whitelisted apps & extensions. Whitelisted means that the School's IT department has approved it for school use.
Will my child be able to use their Chromebook at recess and lunch?
No. Students are expected to use their Chromebook during class (when instructed by the teacher) and approved study periods only.
Is it possible to wipe information from a Chromebook accidently?
Data kept in Google Drive is secure and won't get lost if the Chromebook is damaged. Changes to files, and deleted files can be restored within 30 days. However, it is ultimately the student's responsibility to protect and backup their important school data.
Who provides maintenance and/or IT support?
Our IT department can provide technical support which is conducted during school hours. Students who need support should see their teacher, who in turn might refer them to IT. Parents needing support can contact the Office.
Will my child be able to access inappropriate content at Kuyper?
Students have access to the School WiFi network. The network is filtered to block access to inappropriate content. However, no filtering system is perfect. If students inadvertently access content that is unsuitable, they should immediately inform their classroom teacher.
Is it possible for my child to perform all their school work using their device?
No. Use of the device will vary depending on the learning outcome. Some assignments and classwork will still require students to complete the work by hand or using traditional instructional materials such as printed books. HSC examinations are still handwritten and therefore we will retain emphasis on completing handwritten work. In some cases, the teacher may have a system for handing out and accepting work electronically, however this will vary depending on the situation.
What happens if the Chromebook stops working due to damage or age?
For all incidents of damage, students are expected to contact the IT department for support and advice.
What is the expected lifespan of the Chromebook?
Provided the device is looked after well, we expect it to last at least 3 years.
How do Primary students benefit from this Initiative?
In the Primary school, Kuyper has adopted the use of iPads in classroom sets. These all operate with Google classroom in a similar way to Chromebooks. Primary classes regularly use these technologies which will ensure an easier transition into the Secondary school.
What happens if my child forgets to bring their Chromebook to school or it is getting repaired?
Just as your child is expected to be organised and ready for learning in all other areas, they are expected to bring their device each day. The school has contingencies in place should a student come unprepared, that is, without their device, or if a device is being repaired.
Is it OK for my child to lend their device to another student?
No. Your child should not lend their device to another student. It is for their exclusive use. There are times when an assignment may have a collaborative component in which students work together in partners or small groups. In this situation, your child will maintain sole use over their device.
Can a teacher confiscate a device?
Yes. Teachers can confiscate a device if they suspect there is misconduct.
Can a teacher search my child's device?
Teacher's have access to a classroom management tool that allows them to view and manage what is happening on Chromebooks during their class.
How does the school deal with cyberbullying?
Digital citizenship is an important element of the Chromebook initiative. Students must learn how to behave responsibly when using technology. Bullying of any kind will not be tolerated and is a direct violation of the existing Student Code of Conduct.
What recourse do I have if my child's laptop is stolen?
Theft is the responsibility of the owner. Contact the Office if your child's device is stolen. To aid authorities, it is advised that you label the device and record device details such as make, model, and serial number. Families may want to consider contacting their insurance company to add the device to their contents policy.