It is with great sadness that we say farewell to Mrs Scanlan, one of Kuyper's long-standing teachers. Mrs Scanlan, who is currently on long service leave, has served Kuyper over 18 years of her 40 year teaching career, making Kuyper her most significant term.
At Kuyper, Mrs Scanlan has been our resident Visual Arts, History and English teacher, as well as serving in leadership as the Secondary Coordinator. Mrs Scanlan's breadth of skill has been invaluable for the growth and development of the School. In particular, her work on curriculum has been excellent, pointing students to an understanding of life with a biblical foundation. Mrs Scanlan has been instrumental in shaping Kuyper to be the wonderful place it is today and our School will not be the same without her. We pray that her move to the country, supporting her husband's new role, will be blessed. Mrs Scanlan will remain as a potential casual teacher from time to time, in addition to working as a consultant with academic reporting.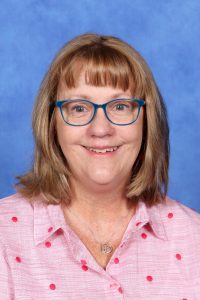 It is with joy that I also report that the Kuyper Board has appointed Mrs Clarke as Assistant Head of Secondary School for the remainder of the year. This role will support Mr Shadie as the Head of Secondary School, whose job has grown over the years as the School has grown. Mrs Clarke's focus will be on student welfare in Years 7-12. We congratulate Mrs Clarke on this new appointment and look forward to the additional ways she will support students at Kuyper.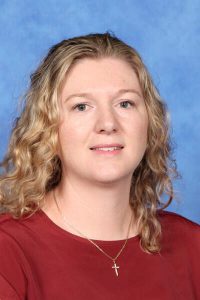 A new term brings new challenges for our community. Last term, here in NSW, we were very thankful that after the COVID-19 lockdown we had managed to avoid an escalation of infection from the pandemic. This side of the holiday break, we can see how easily the situation can change. Our neighbours in Victoria, who arguably were tighter with their initial restrictions than NSW, have lately incurred a greater infection rate which is having far reaching consequences.
I raise this matter as a reminder that we need to be vigilant and deliberate with our actions, taking precautions to care for others in the way we live. As a school, we continue to ask that parents only come to school for essential needs and business and demonstrate physical distancing in and around the school grounds. We miss having our large events and seeing parents in assemblies. Please be patient with this. What a joy it will be when we can be fully reunited.
Speaking of unification, Galatians 3:28 says…
There is neither Jew nor Gentile, neither slave nor free, nor is there male and female, for you are all one in Christ Jesus.
Being united is also a global issue at present. Much unrest is evident as people struggle to come to agreement and restoration between nations and people groups. Many wrongs have been perpetrated over generations. Hope can only come from the ultimate unifying action that the gospel brings to all people. Signs of disunity are visible in young students too. Teachers and parents know this very well. At Kuyper we seek to foster a restorative approach to conflict. The gospel reminds us that we are all sinful people and that Jesus Christ has made a way for us to be forgiven, to replace hurtful actions with actions of peace, forgiveness and restoration. As Christians we know we are now at peace with God and one in Jesus. A wonderful image is given in the book of Revelation in the Bible, of a day in the future where God will end our current struggles and bring together all His people from every corner of the world for the ultimate unification assembly of those who know Jesus as Saviour.
After this I looked, and there before me was a great multitude that no one could count, from every nation, tribe, people and language, standing before the throne and before the Lamb. They were wearing white robes and were holding palm branches in their hands. And they cried out in a loud voice:

"Salvation belongs to our God,
who sits on the throne,
and to the Lamb."

Revelation 7:9-10
What a great day that will be!