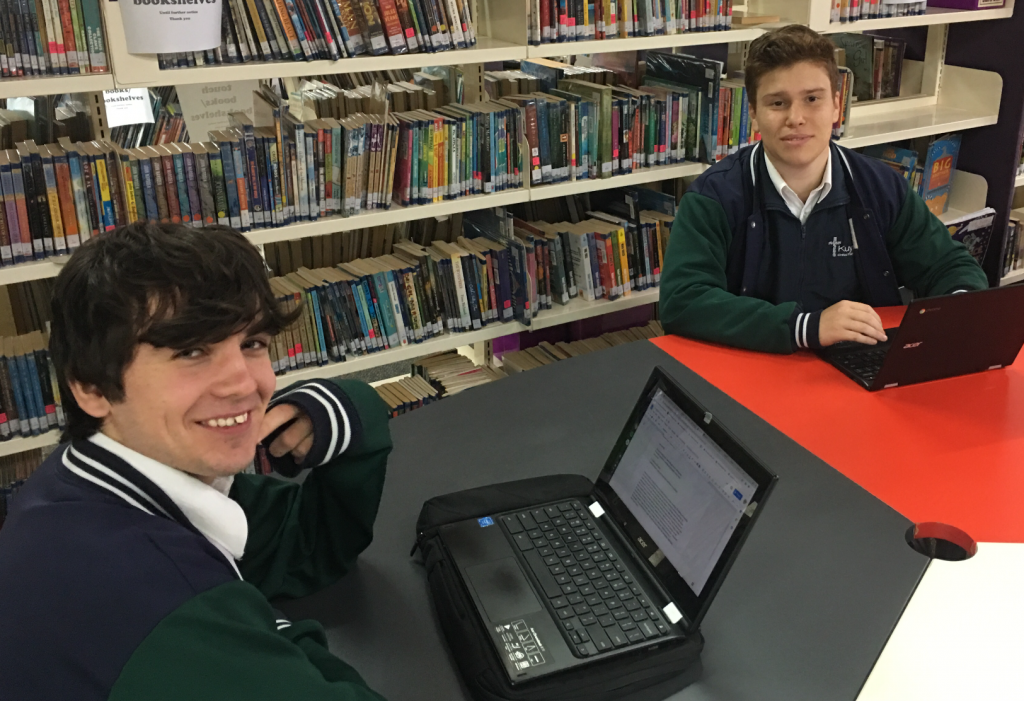 Our Year 11 & 12 students have successfully been using Chromebooks, sourced by the school, for a number of years now. As we await our impending connection with the NBN, the Kuyper School Board has decided to introduce Chromebooks (laptop computers) for all Secondary students in Term 3, 2020.
The School has decided to move this way in the wake of School@Home. With the expected improvement in internet speed here at school, ease of connecting with information and resources as well as the ability to deal with any future disruptions to onsite learning, this initiative will also enable greater access to learning both at School and at home.
Each Secondary student will be provided with a device, at no cost, and will be able to keep it after a specified period of time. New devices will be issued at key points in the student's learning pathway. Students will take responsibility for the care of the device, with the support of the School, to ensure appropriate maintenance and monitoring. We look forward to students employing responsible stewardship as they embrace this new level of digital access.
More details about this program will be sent to parents and students soon.
Ian Shaw
Principal