Primary Teacher, K/1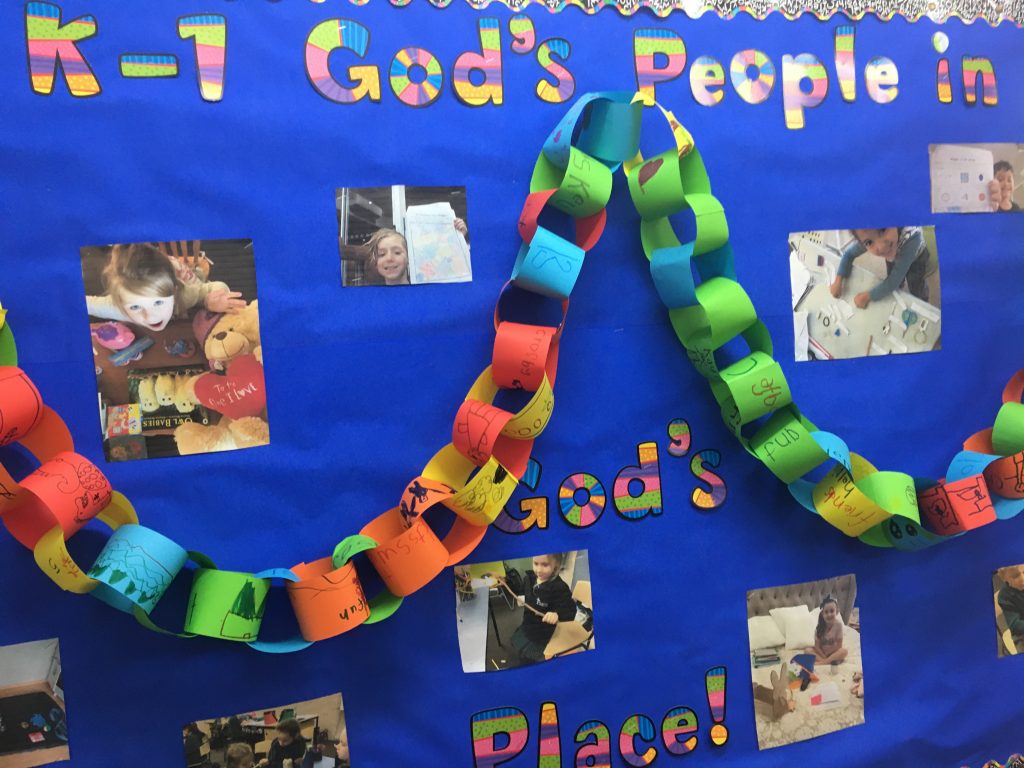 What makes community?
The Oxford Dictionary – Primary School Edition defines community as,
the people living in one area; a group with similar interests or origins.
The photo above, from a current K/1 display, speaks about our class community. One that is under God in His place.
As we have lived with COVID-19, lock-down, Adventures in Learning, School@Home, and School@School over the last 11 weeks, I have been greatly encouraged by the depth of community at Kuyper. I am very grateful for the prayers of families, emails, delightful cards and drawings from children. Appreciation for our efforts to keep learning happening in these testing times. Along with genuine inquiries about my well-being from colleagues, parents and students. This, I'm sure has been the experience of my colleagues as well.
Kuyper community is not just 'a group with similar interests or origins'. Rather, from my experience over many years, it is a vital living organism that cares deeply, supports prayerfully, nurtures lovingly and seeks to serve faithfully.
Kuyper is a community of great diversity and this provides a rich tapestry for 'teaching, modelling and encouraging our Kuyper values which are derived from the character of God, as revealed in His Word, the Bible, and perfectly demonstrated in His son Jesus Christ'. (From our Kuyper Values document).
Our Kuyper Values are,
Care and compassion
Doing your best
A fair go
Freedom
Honesty and trustworthiness
Integrity
Respect
Responsibility
Understanding
Tolerance
Inclusion
Wisdom and discernment
Faithfulness to God
Family
Hope
Many of our staff have reflected on and unpacked these values in a variety of ways in our daily Community Devotions. Across the school they underpin our development of teaching programs as we seek to give students genuine opportunities to display these values. They speak into the way in which we relate to one another as staff, parents and students.
I commend them as a worthy source of family chats and Bible time discussions. They are an integral part of keeping our community growing and healthy.
As we read in Hebrews and Colossians,
And let us consider how we may spur one another on toward love and good deeds, not giving up meeting together, as some are in the habit of doing, but encouraging one another—and all the more as you see the Day approaching.

Hebrews 10:23-25
Therefore, as God's chosen people, holy and dearly loved, clothe yourselves with compassion, kindness, humility, gentleness and patience.

Colossians 3:12